Kiwi cooler | kiwi lemonade| How to make Kiwi Kooler
Kiwi cooler:
Kiwi cooler is a nice light green cooler mock-tail is enough to attract you to have the drink. Kiwi lemonade is a refreshing way to quench one's thirst. In this drink, the soothing flavor of kiwi and the taste of lemon are made for each other! They are complete contrasts but complement each other beautifully in this kiwi lemonade.
more recipes from this blog you might like please do check:
Apple- pomegranate smoothie
chocolate banana smoothie
mango melon smoothie
mango banana smoothie
Beet Pineapple Juice
Beetroot Buttermilk
Mango pineapple juice
Pear Pomegranate Smoothie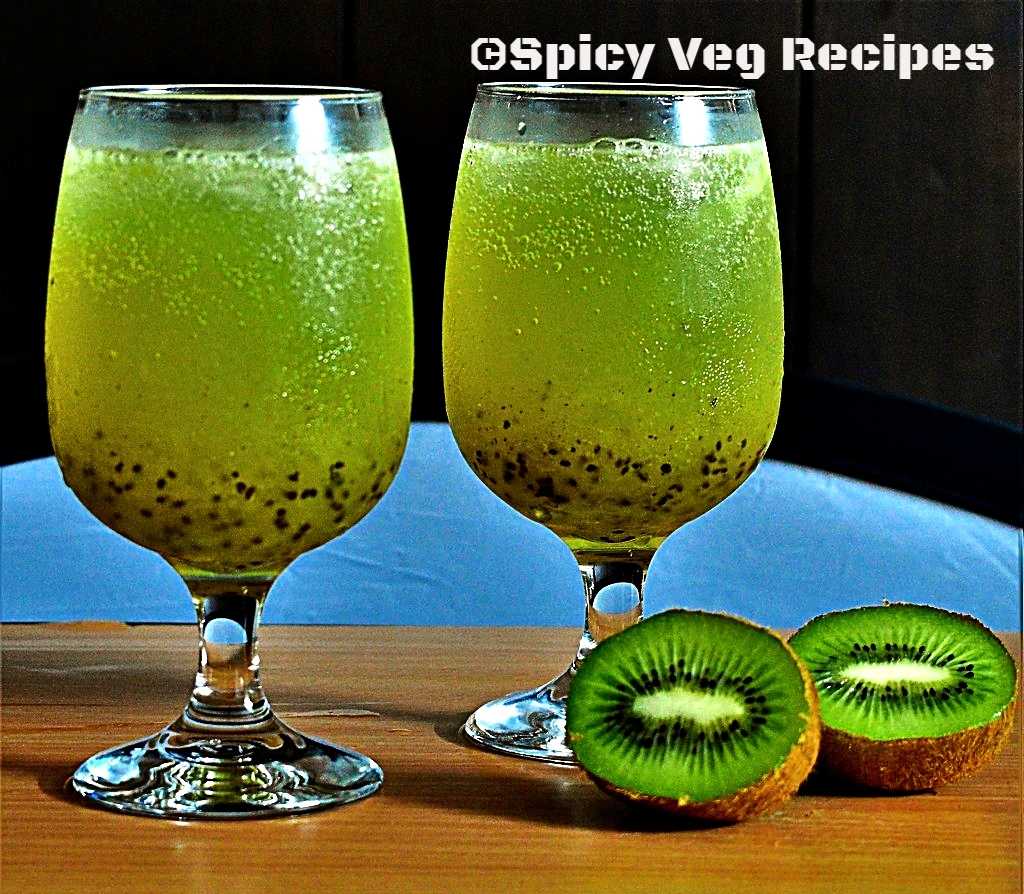 Kiwi Kooler| kiwi lemonade| How to make Kiwi Kooler
Main ingredients: kiwi and soda
Level of cooking: Easy
Recipe Type:
beverages &drinks
Calories Amount per serving
:
75
kcal
Ingredients
1.5

cups

crushed ice

3

tablespoon

sugar syrup

6

tablespoon 

kiwi crush

3

tablespoons 

lemon juice

500

ml

chilled soda

For The Garnish

few slices of kiwi
Instructions
In the glass, place ½ cup of crushed ice.

Pour 1 tablespoon of sugar syrup, 2 tablespoon kiwi crush, 1 tablespoon lemon juice over it and stir using a stirrer.

Top the glass with chilled with soda water and stir to mix all ingredients.

Garnish with a slice of kiwi and serve immediately.

Repeat the same steps to make 2 more drinks.
Recipe Notes
you can omit the lemon juice and soda and add lemonade instead.
Enjoy!
If you liked this, please share. Thanks!
(Visited 246 times, 1 visits today)