Eggless Soft Chewy Brownie Cookies| Eggless Brownie Cookies | eggless cookies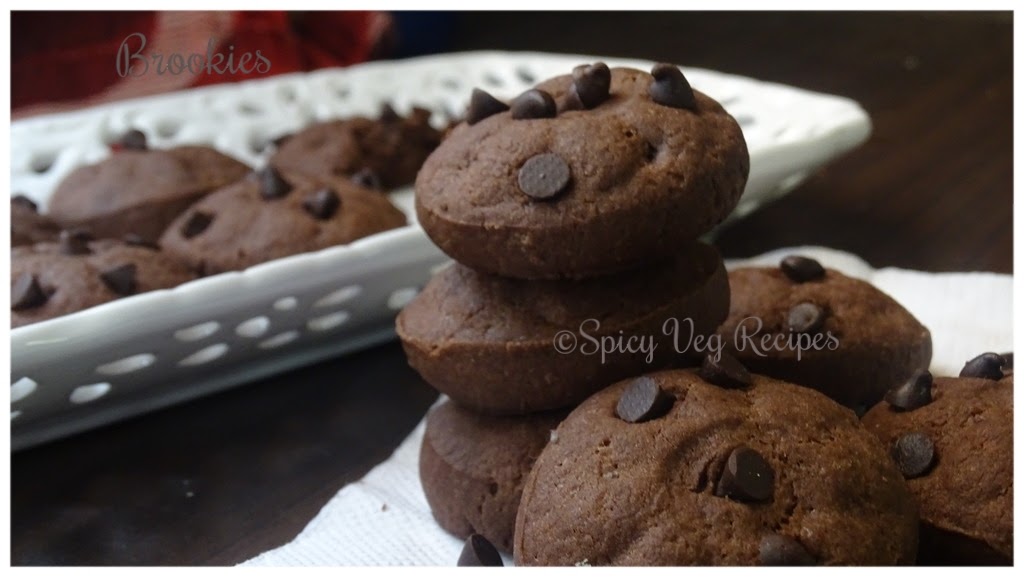 Eggless Soft Chewy Brownie Cookies:

Brookies mean a cross between cookies and brownie. Brookies, a delicious combination of crisp cookie outside and soft gooey chocolate brownie inside. These Eggless Soft Chewy Brownie Cookies taste amazing and fulfil both cookies as well brownie cravings!!  
How to make 
Eggless Soft Chewy Brownie Cookies:
Main Ingredients:
whole wheat flour or plain flour and almond flour
Cuisine:
Fusion
Course:
Snacks
Level of cooking:
Medium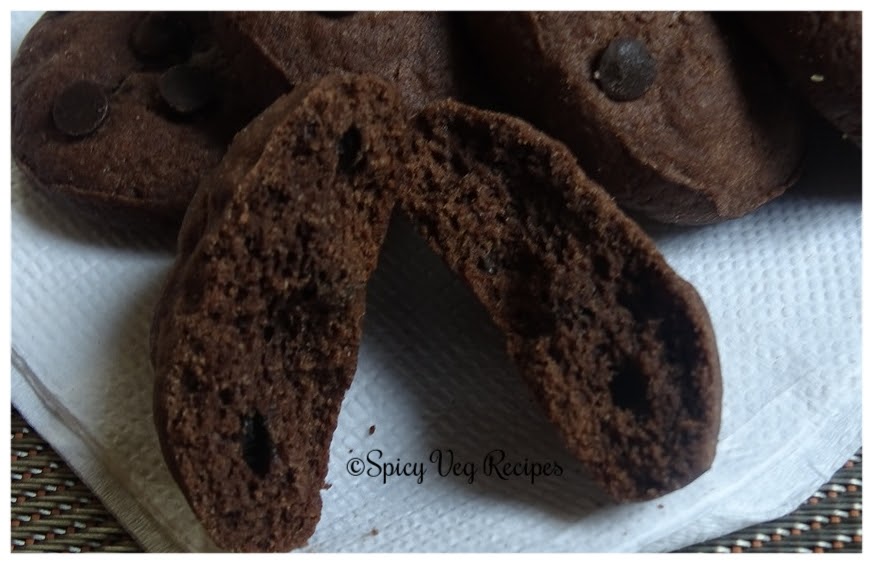 Eggless Brookies Recipe
Method
Preheat the oven to 160-degree c for at least 10 minutes.
Line a baking tray with parchment paper.
Shift all-purpose flour, baking powder, baking soda, and salt and cocoa powder in a bowl.
Add sugar, half of the chocolate chips, butter and vanilla and mix well until incorporated.
Remaining half quantity choco chips we will use later.
Add milk to the mixture and bring everything together to form a smooth dough.
Wrap dough and refrigerate for at least 20 minutes.
Divide the dough into equal portions and make round shaped balls from them.Press each ball little with your palm and place on a baking sheet.
OR
Roll out to ½ inch thickness. Cut it into various shapes.
Keep enough distance between them because they increased to almost double while baking and garnish them with half of the choco chips.
Bake the brookies in preheated oven at 160 c for 10 minutes.
Take out the tray from the oven after 10 minutes.
They may look soft raw but don't worry about it.
Let them cool down to room temperature.
Store eggless brookies in an airtight container and consume within a week.
Notes
If the mixture looks sticky add little a flour and mix well.
Keep the tray in the fridge for 15 minutes, If you do not want to spread them too much.
More eggless cookies from this blog.
Eggless Whole Wheat Almonds Cookies
Eggless Whole Wheat cornflakes cookies
 Enjoy!
If you liked this, please share. Thanks!
(Visited 69 times, 1 visits today)