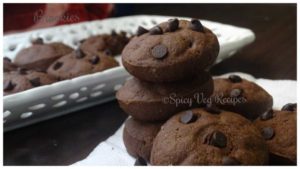 Eggless Baking:
You will find

some Eggless baking recipe

s In this section. 
Whatever you are allergic to eggs or avoid them for the religious purpose, or you do not use them for any other reasons.
,
 This section covers the recipes of some delicious eggless cakes, cookies, muffins, quick bread, cupcakes and brownies. The perfect and full-proof recipes for those who do not eat eggs.